This web site is not an official Bristow Helicopters website but is
solely the creation of Dave Edwards who accepts personal
responsibility for any errors or omissions.

*Please check bottom of this page for site updates*
** Please check site contents below**

Thanks to all the people who have contributed pictures
and documents for the site.



To save everyone the job of searching
the site for the "Trinidad Belle". She's
here.



Welcome to a website celebrating fifty years of Bristow
Helicopters "working the skies". The site has been up and
running for about three years now and is progressing nicely
apart from one or two technical hitches that have had to be
overcome along the way. Enjoy!


The navigation buttons to the left are the starting point,
with each one expanding within its own sub-site i.e.
"Ferrying" will break down into land sea and air.

The picture below is taken from a 1958 Flight International.
" A Bristow Widgeon prior to being air-freighted to the
Persian Gulf." Did you fly or maintain Widgeons, Whirlwinds
or Wom-bats? Pictures of people, places and aircraft will
be gratefully received.

Click on any image to enlarge it.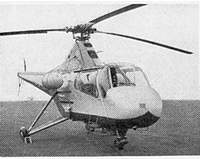 I would imagine the total
number of bases, past
and present, will exceed one
hundred, and anyone who has
details of them all deserves
to be on Mastermind but if
you can supply me with
details such as ; 2 month
detatchment, Fernando Poo, May -April 1979, Bell 212,
G-BALZ then I can start a database from which to expand.
Yes, Fernando Poo was a Bristow base but did it have a bar?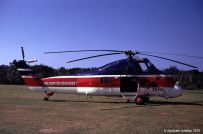 And what is the background
to this picture?
Thanks to Aardvark Aviation
for this pic. SouthAfrican
registration I believe.


click fuzz.

My motive for doing this is not because I am a complete
sadoh? but this is my first web site and very little has been
published about our exploits so I've decided to practice my
new found skills and tell the Bristow story at the same time.





FastCounter by bCentral

To help people quickly see if there are any updates on the
site I will start an update log below which will cover the
previous 3 months.

Contents Summary.

History - intro page. Only fifties and sixties active.
Bases - highlighted bases active.
Maps - no content.
Pictures - All people locations. Fixed wing,
.................Rotary wing 1 and 2.
Ferrying - has content.
Odd jobs - has content.
Anecdotes - has content.
Bars - has content.
Achieved - has content.
Stastistics - has content.
News - links to helicopter based news sites.
Links - has links.
Kids - has content.
Contact - non-operational.
Notices - has content.
Mpegs - has content.
G-BJVX - has content.


Big News!
At Redhill I am currently working on the first FBH Bell 412 destined for the Cyprus SAR contract which commences in April. I will be joining FBH to be part of the team at RAF Akrotiri and along with my family will move to Cyprus sometime in the near future. I will keep the site running through the anniversary year but will then probably put the whole thing on a disc and send it back to Redhill.
D.E.
20/02/03 At last, the time has come. The first FBH SAR
Bell 412 will leave Redhill this weekend destined for training
and certification flights at RAF Valley, Anglesey. As I will be
following it for the foreseeable future I will have to put the
site on hold until we have settled into our new lives in Cyprus
and have managed to get the PC on line with a service provider
in Cyprus. So no updates for a few months.
So next time you see an update I will probably have had to drag
myself away from the cold beer by the pool under that warm
blue Mediteranean sky to do it!! I can dream can't I?
Click here for a pic of the 412
20/10/2003 Having worked on the site for three years I have decided to wind it down, put it onto a few discs and send them back to Redhill where, perhaps, somebody will either take on the project or make a few copies for distribution to interested parties. It was an interesting project and I would like to thank everyone who contributed to the site. I think the site captured what Bristows were all about before cost cutting, competition, endless regulations etc etc. It was all about taking a complicated piece of flying machinery into the middle of nowhere, getting the job done and looking forward to a cold beer at the end of the day.
I am not sure when the site will disappear from the webspace ( which costs £100 per year for the hosting service!) but I would imagine probably during December 2003. The discs will be readable from any computer which has a web browser and would make a nice retirement present.
I have added one last base which is Cyprus. Not 100% Bristows but they are 50% of FB Heliservices who operate the four SAR 412s for the RAF. It is suitable way to round it off as it where my future lies - I hope!
Cheers,
Dave Edwards. (ex Bristow greenie, 24 interesting years.)